Fences are a necessity in many ways, and they are a great addition to your home. Fencing is a smart idea now that we know how a partition protects our property in many ways.
Wooden fencing is popular in UK homes, and Bristol is where most residents have their houses built with a fence. There are different types of wooden fencing types, and these materials are widely available. Fence types aside from wood include aluminium, PVC, chain-link, bamboo, and wrought iron.
Some people choose wood fencing because it alone offers a variety of choices. Wood's natural appeal makes it tick among homeowners, designers, and fitters due to their versatility in style, cost, and simplicity in installation. Bristol Decking & Fencing Pro is a professional wooden deck provider that employs specialists and expert installers using the best quality materials. We assure that our wooden fences are resistant against decay, treated well with good preserving agents, and last for many years.
Call us today on 0117 290 0406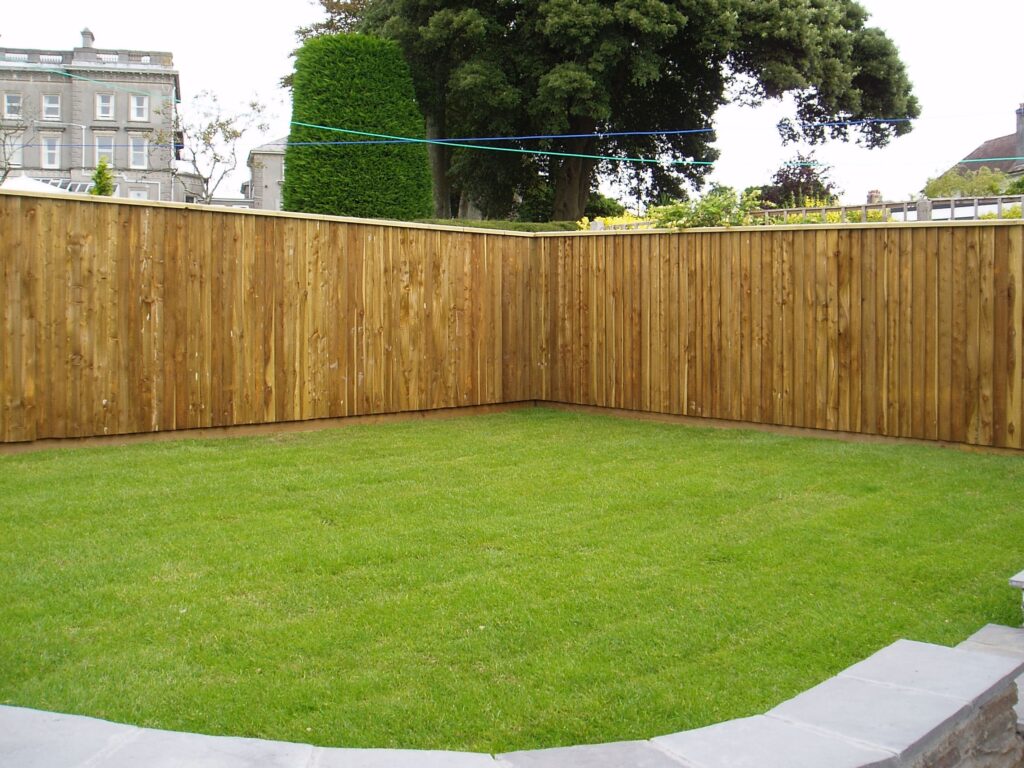 Shadow box fence/Neighbour-friendly fence
Residents in the community would most likely benefit from neighbour-friendly fences. Aside from you already having the perimeter line and so your next-door neighbour. This also shows the character of the fence as a shadow box fence. The concept of shadow box lies within the design or on how it was built. The pickets have equal gaps. This design manages the light that passes through and the level of privacy which you want to achieve.
Board on board
The board on board type fencing is built similarly with shadow box fence, but this time, the boards are attached overlapping each other. So, you will have three layers of pickets filling the gaps. This way, the gaps are then closed by the second layer of pickets. The other side would expose the post and rails while on your side offers greater privacy with its board intact.
Cedar privacy fence
Cedar is an excellent wood due to its natural resistance against decay. You can choose to use green material, the ones that are freshly sourced. The green cedar emits a desirable odour. Furthermore, you can build a cedar fence on your own if you love DIYs. The building of the cedar fence is easy to understand and follow. If you have an old fence made of cedar, you can take that off and reuse the planks on other projects.
Cedar is a top-quality wood known for its resistance against decay. Because the boards are tightly fixed together, the horizontal to form a wide board with no gaps in between. But if you don't want gaps to form eventually due to the softness of green material, the boards dry totally and build a zero-gap fence.
Horizontal fence
Horizontal fences are different kinds of borders in terms of design. They are not the conventional type you see where most fence's boards and planks are vertical. Horizontal fences have horizontally laid boards. Due to their complexity in building, the installer must be an expert builder, someone with extensive experience building horizontal barriers. Additionally, the planks are mounted on sturdier posts since they carry extra weight than when the boards are vertical. Thus, horizontal fencing provides a more durable enclosure because it is effective against wind or any other force.
Highly customised horizontal fence offers a contemporary look on your backyard. It also provides greater privacy. Horizontal planks emphasise the size of your lawn and show how they complement any property's design. Aside from the size, a horizontal fence has a stylish look that serves as an added attraction to your property.
If you aim for wooden fencing with this type, the horizontal fence is a great option.
Final words
Have a fence built around your property now. Choose from the different types of fences that complement your home's design. For more information about fencing and the benefits of having them, specialists in Bristol Decking & Fencing Pro can guide you and help you. Reach out to us, and one of our representatives will address your concern.
Enjoy our no-obligation quote if you need to know how much you will spend on a fence projec